1988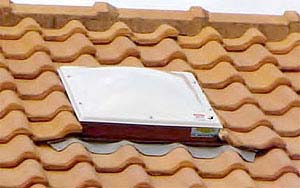 Direct Skylights Pty Ltd, a new natural lighting product manufacturer is established in a small factory in Wangara, Western Australia. In the beginning Direct Skylights began manufacturing its own brand of the more conventional type of skylights that were available on the market at the time. Very soon the owners of Direct Skylights became acutely aware there had to be a better way of channeling natural light into dark areas of the home and commercial premises.
1991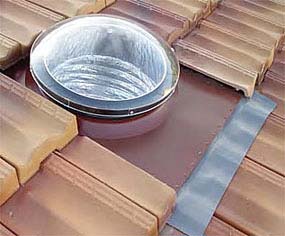 Direct Skylights launches its pioneering Tubular Daylighting Device, known as the "SOLA SKYLIGHT with Flexi-tube". Consumers and Installers alike readily embraced the new technology as there were benefits for all including; a much higher efficiency - with more light produced from a significantly smaller product and a huge time saving, as the product had a much easier installation process. Due to the very positive market acceptance of the Sola Skylight and the resultant massive increase in production, Direct Skylights had to relocate to larger premises on five occasions over the next few years.
1995
A new entity is formed, "Sola Skylights International Pty Ltd" becomes the marketing division for the owners of Direct Skylights. This name reflected the company's flagship product the Sola Skylight, but was also a better reflection of the company's achievements in the export market with distributors for their quality products now in South Africa, Ireland, New Zealand, United Kingdom and the USA. In the USA, the product would be known as the "Sun Tunnel" and later have the manufacturing rights purchased by the worlds largest roof window company "VELUX". The Sola Skylight product continues to be improved, with the companies research and development program, leading to the introduction of the MkII version and finally the Series 3 in 1999. Over the next few years Sola Skylights International became a distributor of ventilation products such as wind driven turbine ventilators and commercial extraction fans. This experience will prove to be invaluable in the future.
Go to next page »