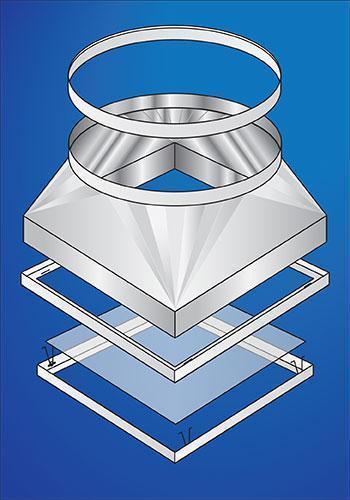 Convert a 343mm, 457mm or 535mm diameter Sky Tunnel™ into a Diffuser System specifically designed for a standard 600mm x 600mm (2′ x 2′) Grid Ceiling System.
Available with either a single or double glazed diffuser. The aesthetic design allows the system to blend in with the Grid Ceiling System.
Manufactured and distributed by SG Eco Industries, Inc.
Other Skylight Accessories

Electric LED Light

Power Upgrade Kit
- Exhaust Fan

Conversion Box