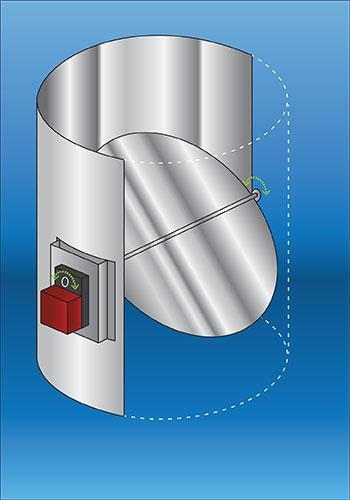 The Vari-light allows you to control the amount of daylight entering the room, all by remote control. The Vari-light
runs on 12V DC Electricity, and with a 2W motor usesalmost no power to operate.
The remote control has 3 buttons – Open, Close & Stop. Press the open or close button once to start the Vari-light,
and when you get to the desired level of daylight – press Stop. When the unit is closed the unit will still allow a
minimal amount of light to enter the room.
The Vari-light can be controlled by the (MARCS) remote system.
Manufactured and distributed by SG Eco Industries, Inc.
Other Skylight Accessories

Electric LED Light

Power Upgrade Kit
- Exhaust Fan

Conversion Box