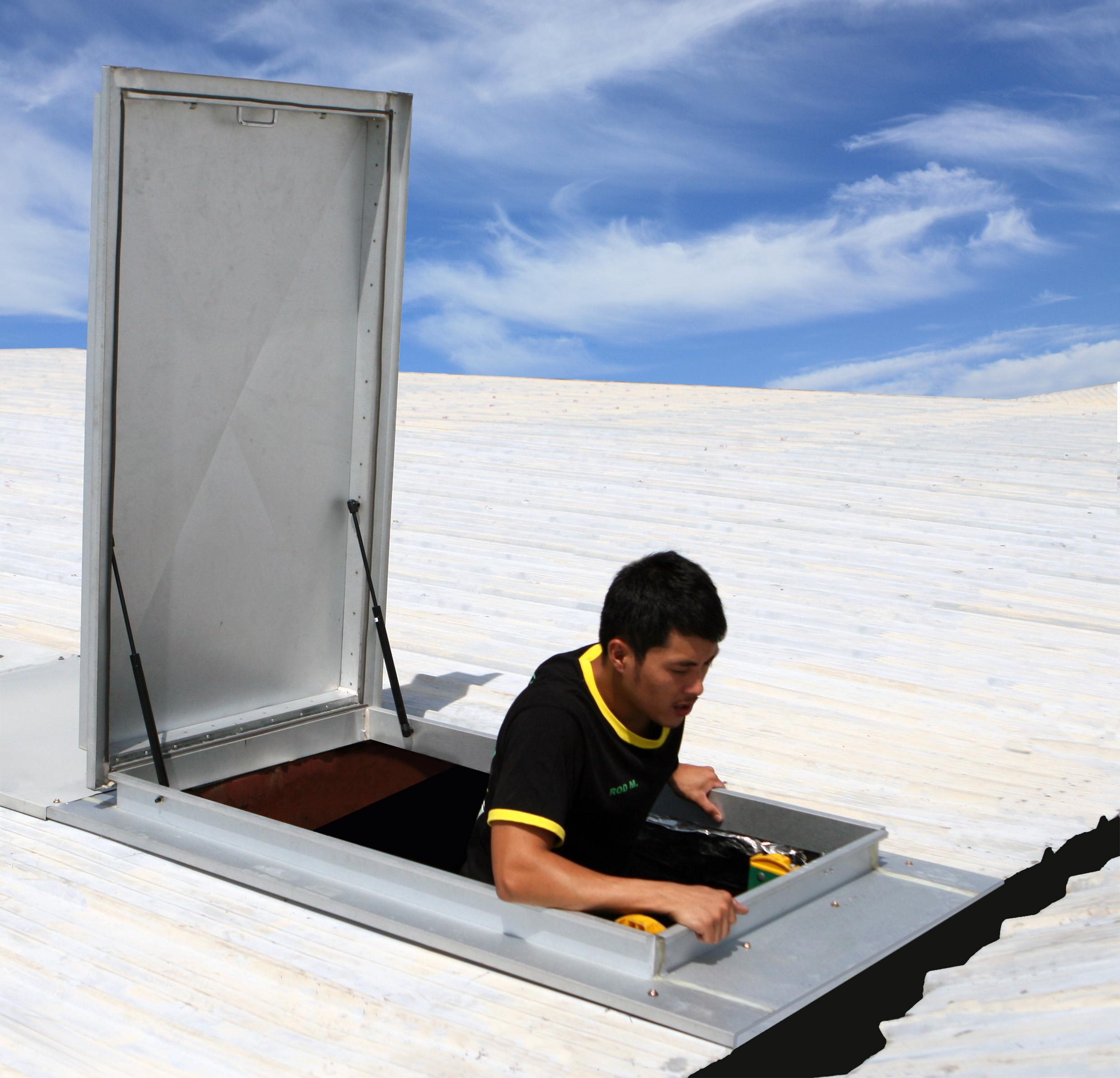 Access Hatchways provide the safest and most convenient entry on to your roof. These hatchways can be locked from the inside using the Pad Lockable latch. Access Hatchways are weather proof when installed on a Roof with a pitch of 0 – 60 degrees, provided the Installation is completed as per the Manufacturers guidelines.
Access Hatchways come with three different Lid types – Steel, Insulated or Dome. The Steel Lid is standard, and the most cost effective option. The Insulated Lid will help reduce the heat transfer into the building or roof space. The Dome Lid is manufactured using high quality acrylic material, is available in Clear or Opaque and can be made either single or double glazed. The dome Lid is designed to allow natural light to enter through the Access Hatchway, acting like a traditional skylight.
Access Hatchways are available as standard in the 6 sizes below. Custom sizes and/or colours may also be available upon request.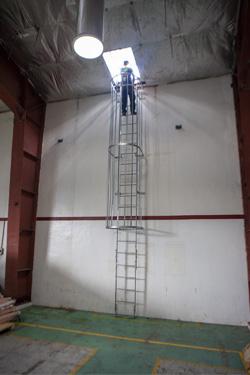 Features:
Manufactured from 0.75mm Sheet Metal
Solid continuous hinge running width of hatchway
Gas Stays to hold lid open
Gapseal Foam to seal lid, preventing movement during heavy winds
PadLockable latch
Options
Made to suit any roof type.
Available with Steel Lid, Insulated Lid or Dome Lid.
Sizes
510mm × 820mm
820mm × 820mm
670mm × 670mm
820mm × 1120mm
600mm × 600mm
940mm × 940mm
*Special Sizes may be available upon request.