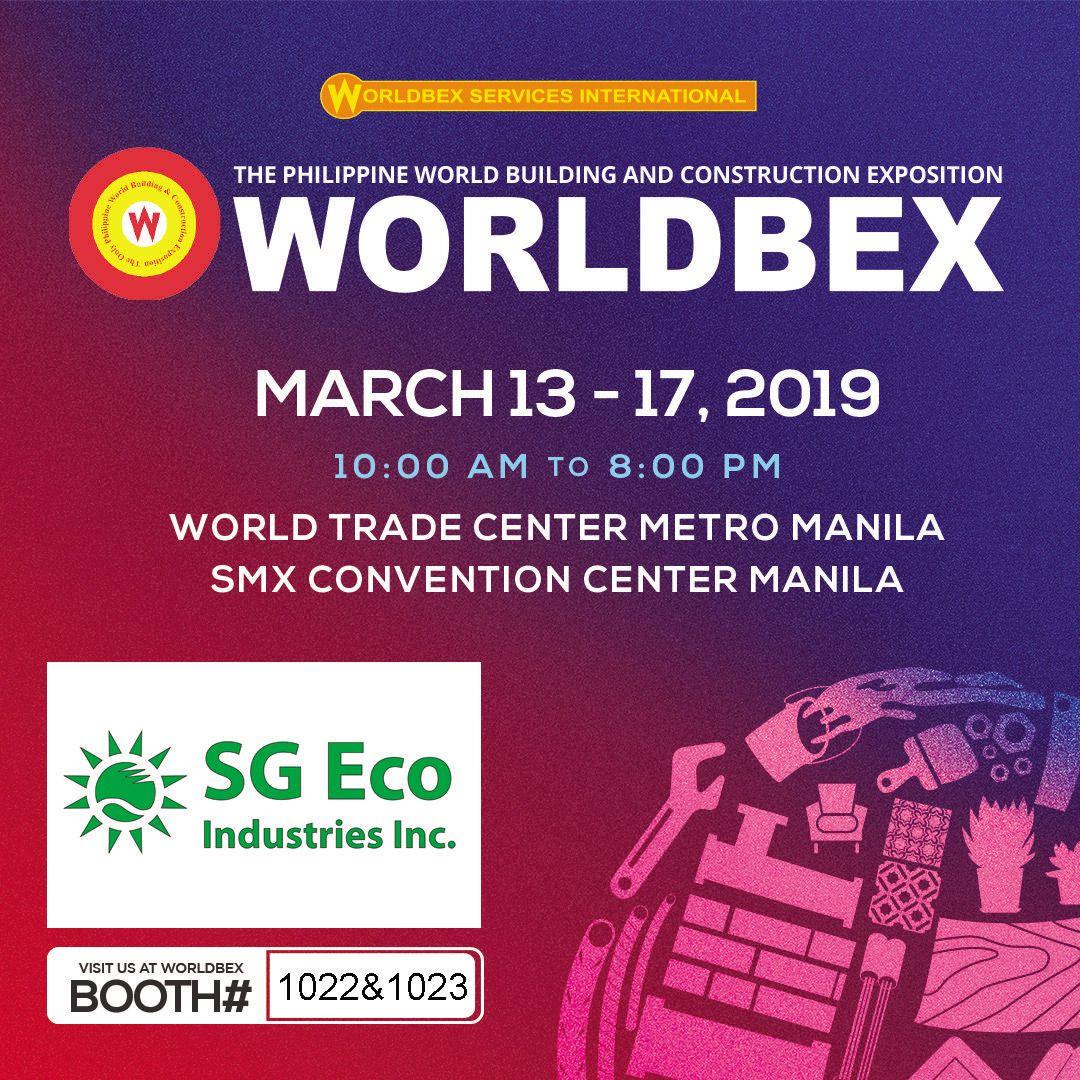 SG Eco Industries Joins Asia's Biggest Construction Show, WORLDBEX 2019
March 2019, Clark, Philippines - Major manufacturer and distributor of natural lighting and ventilation products and components, SG Eco Industries, will be participating as one of the exhibitors at Asia's biggest and best attended construction show, The Philippine World Building and Construction Exposition or WORLDBEX 2019.
WORLDBEX is an annual expo that brings together various sections of the construction industry in order to expand their business network and showcase their products and services to a greater audience. This year's event has gathered the leading contractors and designers, manufacturers and distributors of various construction equipment and building materials and youth representatives from the top architectural and interior designing colleges and universities from around the country.
Apart from introducing innovations in construction, WORLDBEX has also built links with the best and most trusted green building firms to support the drive towards more sustainable and energy-efficient buildings globally.
This advocacy has led to a great opportunity for SG Eco to be part of their event. According to SG Eco's General Manager, Steve Ayles:
"For the past 20 years, we have remained focused and committed to providing more convenient customized solutions to the various lighting and ventilation needs of our market through our eco-friendly product range.
We consider WORLDBEX not only as a great venue to find potential business partners but also to encourage the public to contribute to the advancement of green technologies by utilizing energy efficient devices like those that we offer."
With the recent renewal of their ISO certification and participation in this major construction industry event, SG Eco continues to demonstrate its commitment to remaining a cutting edge provider of natural lighting and ventilation products both here and abroad.
WORLDBEX 2019 will be held between the 13th and the 17th of March at the Philippine Trade Training Center. SG Eco's products will be on display at booths 1022 & 1023. For more details about this event, visit this page: http://www.worldbex.com